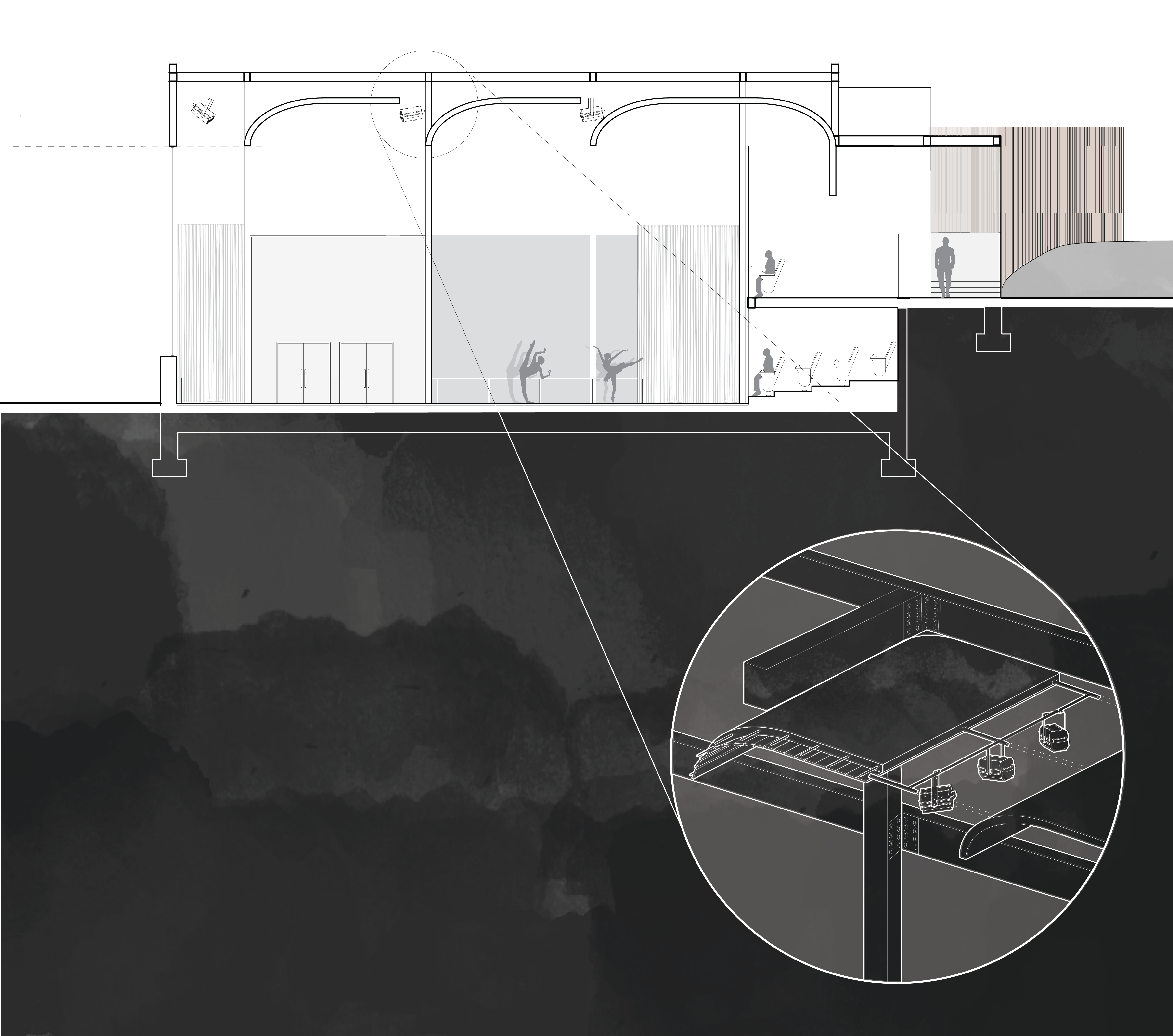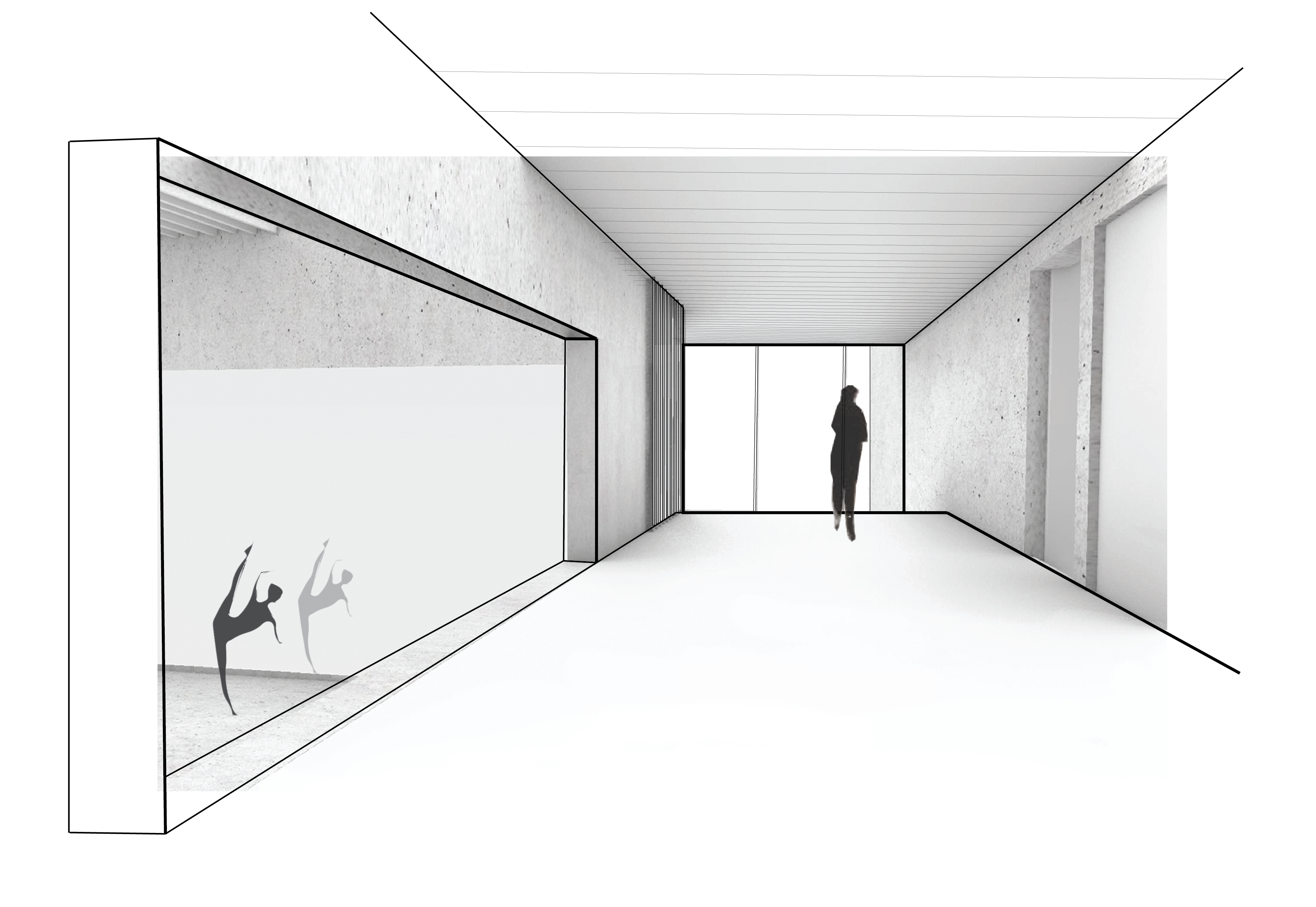 KINESTHETIC THEATER

Interlochen, MI
Perception of a dance performance is shaped by a combination of conditions that include spatial atmosphere, kinetic and psychological histories, and previous encounters with dance.
The spectator's perception of

dance is a form of performance in itself.
Kinesthetic empathy describes one's ability to experience empathy merely by observing the movements of another human being, focusing on the experience of movement sensing and how movement makes sense. It is the ability to intuit what others are experiencing based on their bodily behavior, shaped greatly by how we've moved in the past.
This is a project for the design of a small lakefront theater and studio for the historic campus of Interlochen Center for the Arts. The project imagines an architecture that experiences kinesthetic empathy, forming and morphing to the movement within its walls. The design strives to activate the larger community, ultimately increasing visibility for the dance program on campus, while reclaiming space for dancers and their movements.
This project was selected to be showcased at the
2020 Taubman College Student Show

︎